Shop: The certification in detail
Mastering Web Quality Assurance
Opquast certification - Public price: 450€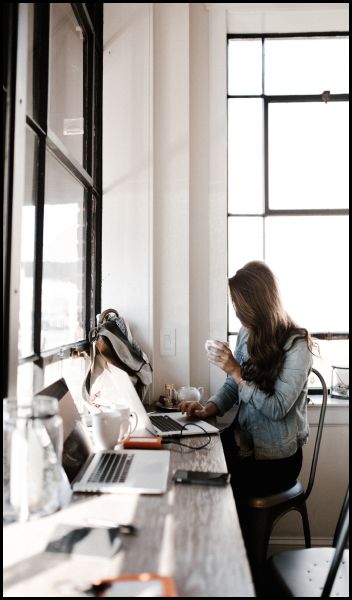 Join the 18,000 Opquast certified professionals, improve your skills and enhance your professional profile
The key points
Full certification training.
100% online !
Online exam.
Indicative duration: 14 hours (over 3 months in autonomy)
Duration of the exam: 1 hour 30 min
Public price: 450€
Target audience
Managers,
Graphic designers
Frontend and backend developers,
SEO/SMO consultants,
Sales
Traffic managers,
e-commerce managers,
Digital managers
Prerequisites
Knowledge of the basics of how the Web works (use of the browser).
Basic notions about Web tools and technologies.
No technical prerequisites, the training aims in particular to help you become more competent in these aspects.
Instant access to the certification guide and online training platform. Three months to prepare, from the location of your choice.
As soon as you feel ready, you take the exam from home.
You can purchase certification for yourself or for one or more other candidates. If you are the candidate, or if you are one of the candidates, the purchase triggers the immediate dispatch of your access to the training course. If you are purchasing on behalf of one or more people, you will have access to an interface that will enable you to register the candidates of your choice for the course.
In detail
Targeted competencies
Master the vocabulary and trades of the Web project
Taking into account the diversity and requirements of users
Master Web quality assurance rules, their design and use
Using a web quality checklist
Preventing risks, reinforcing web quality assurance
Program
Let's dive into Web quality: beginning of the course, presentation of the objectives, taking into account the contexts of use and specific navigation modes.
Web vocabulary: some 250 key Web terms are covered interactively, with clue-based questions, online illustrations and annotated answers.
Knowledge of web quality assurance rules: an in-depth look at web quality assurance rules and their objectives. A selection of web quality assurance rules are covered using clue-based questions, online illustrations and annotated answers.
Implementing the Web QA approach: more in-depth use of web quality assurance rules in the context of the design process and site operation. Questions with hints and annotated answers are based on real-life examples (project stages, prototypes, mock-ups, captures, online pages). Advanced test: 60-question session (60 minutes). Mock exam: 90-question session (90 minutes).
About Opquast
Opquast SAS is a French training organization registered under the number 72.33.05637.33. Opquast is the subject of a certificate of compliance in professional training issued by AFNOR under number 2017/75532.1 Opquast is Qualiopi and CPD certified.
Order more than one coupon
You can buy the certification for one or more people, for this, order directly the number of coupons desired and at the end of your order, you will have access to a tool that will allow you to enter the name(s), first name(s) and e-mail(s) of the people to register.
Any questions?
Your order proceeds in 4 steps.
Step 1 (Identification): You will be asked to log in to your Opquast account if you have one (even an old one, you will be able to reset the password at this time), or enter your email address if you do not have an account with us. Make sure your email address is correct, as it will be used as your login for all Opquast services.
Step 2 (Shopping Cart): You select the number of courses you want and enter your possible promotion code if it does not apply automatically.
Step 3 (Billing): You enter the billing information. When there is only one course in the cart, you will be asked to specify if you are ordering for a third party (checkbox).
Step 4 (Order/Payment): Payment is possible by credit card immediately or deferred by check or wire transfer. Follow the instructions on the screen.
In step 3 (Billing) don't forget to check the box: I order for a third party.
As soon as the payment is done, you will receive a confirmation email that will allow you to connect to your Opquast administration space and register the candidates.
Once registered, candidates will have access to the training and examination platform for 3 months.
After activating the account, you will be able to delegate the administration, the registration of the candidates and the follow-up of the courses to another person with his e-mail address.
If you do not wish to open an Opquast account , ask us for a quote and then you can send us the list of trainees by any means you choose.
Immediate payment by credit card is possible.
Deferred payment by check or wire transfer, follow the on-screen instructions at Step 4 (Order/Payment).
Students: You may be asked to provide proof of enrollment in a valid educational institution and proof of identity during the training period.
Job seekers: You may be asked to provide valid proof of unemployment and proof of identity during the training period.
Discount vouchers: Some discount vouchers are automatically applied after you log in to your account. If not, enter the voucher code you received in the field provided in Step 2 (Shopping Cart). If your voucher is time-limited, be sure to follow the terms of use.